BACK
SEO for Radio Websites – Do you really need it?
Friday, 15 January 2021
That's a good one.
What's SEO and do I really need it for my radio station?
If you have ever searched for something in Google, you know that ranking high is a make-or-break factor.
So, let's try something!
Google your radio station's name.
Is your website the first free result?
No? Then keep reading to learn what you can do to change that!
==> Your radio station is still digitally homeless? Get your website here!
What is SEO?
SEO is an acronym for Search Engine Optimization, and it refers to everything we do to gain visibility in fee or organic (as they are called) search engine results.
To put it simply, SEO ensures our website appears as high as possible in search engines like Google, Bing, Yandex, etc.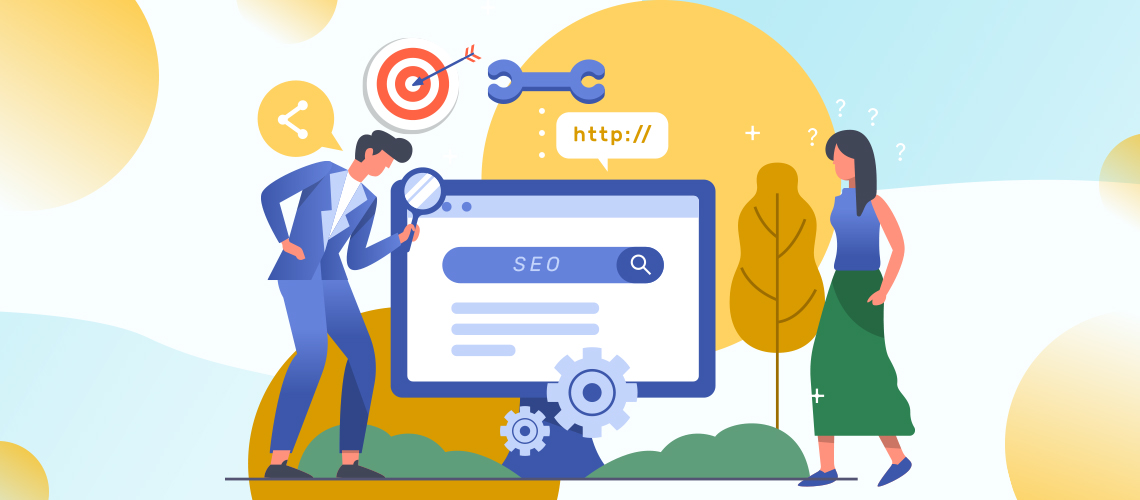 Most radio broadcasters tend to focus on spreading the word on social media. However, there is another way that should not be ignored.
Google!
Just as a listener might discover you directly from social media, you can be also found in search engines with less cost and greater efficiency.

SEO should be a vital part of every website, even for a radio station.
It needs to be implemented right from the beginning (design & development process) to maximize your organic performance.
The better your SEO is, the more discoverable you can be for people searching for stations like yours.
Ranking factors for radio websites
Let's examine some of the core ranking factors we keep an eye on here at Looksomething.com!
Website URLs
An SEO friendly URL needs to be easy to read, keyword-rich, consistent, and finally, submitted to search engines via a sitemap. Looksomething.com allows you to create an SEO friendly URL structure that will help push your radio station to the top of the search engines.
Tip: Luckily for you and if all that sounds too technical, Looksomething.com radio stations go with a proper sitemap, making sure your station will be found by search engines (and listeners).
Design
It is always easier when you can find the player at a distinct point, navigate with ease in the radio website, catch up with the latest news, chart rankings etc.
For this reason, we implement UX / UI design which is tailored to the needs of any listener and is directly related to SEO. Always, according to the latest trends and what a listener expects to see.
Page Speed
Another key aspect of developing an SEO-friendly radio station is page speed. It has been one of the most important SEO ranking factors for several years.
Improving user experience in radio websites is vital, and for that reason, we made sure our radio players are lightning-fast!
Did you know?
Since July 2018, Google has announced an update on its search engine algorithm with a focus on mobile page speed. Hence, if you do not have a radio station that can load fast on mobile devices, you cannot achieve a significant SEO ranking.
Metadata Tags
Take some time to brainstorm some of the keywords people might type in when looking for your radio station.
They may include words like:
The station's call letters

The station's format or music genres

The name of the morning show or on-air personalities

The names of signature events, concerts, or contests

Words like "concerts," "interviews," or "playlist"
If you want to make their life easier, incorporate those words in the metadata.
What's metadata?
Metadata tags are pieces of text used to describe the content that is contained on a website page or an app. Even if they don't appear on the website page itself, they are taken into consideration when search engines evaluate and define page rankings.
Most importantly, they are displayed on the search results and have a major impact on your radio station's CTR (click-through rate). You can easily change your metadata tags (title, description, OG meta) through your control panel on all our radio websites.
Website Security & Accessibility
Another major SEO factor that you need to consider is how accessible and secure is your radio station. In order to ensure its security, an SSL certificate should be activated.
Besides, Google has indicated that it will take any website's security into consideration when deciding which ones should get higher rankings. Consequently, websites that do not possess SSL certificates are negatively affected by Google's ranking algorithm.
Tip: All our website plans come with a free SLL plan!
Mobile-Friendly Design
Since 2018, Google favors, even more, all those websites that load fast on mobile devices. And this can be explained, as more and more users prefer to make internet searches and browse websites through their mobile phones.
Hence, it is natural that mobile-friendliness & mobile-responsiveness have become a dominant SEO factor.
Google has enabled the mobile-first index, meaning it prioritizes mobile-optimized websites rather than sites that are only adjusted for desktop computers. Eventually, if you don't have a mobile-friendly radio station website, your SEO ranking is going to hit the bottom.
Tip: Looksomething.com websites are optimized for mobile devices – responsive and fast they will ensure your rankings will go skyrocketing not only on desktop but on mobile searches as well.
Content Creation
Besides technical issues, creating content is a way to increase search engine visibility.
Generating content that is SEO oriented will aid you to reach your target audience and guide them toward the conversion point you have set for your website.
The bible of content-writing:
Be original – don't copy other websites

Be consistent – post frequently

Be relevant – your audience needs to be interested in what you write
Last but not least, don't forget to write for users, not just search engines!

There are many ways to make this possible.
One method is to keep an updated news section about your radio station, concert or live events.
Another is through a blog where you can add articles about various kinds of music, artists' history, and many more.
Lastly, add photos to make your article easier to read. Give them appropriate and catchy names, to grab your listeners' attention.
Content Marketing
There are numerous methods to further boost your Google rankings, once you are done with the SEO of your website.
One of them is Content Marketing.
Great, what's this?
To put it simply, you need to share your content to places where potential listeners can be found.
Those places could be on Facebook, Twitter, or Instagram with a description on a photo that leads to your radio website.
Do you want to know more about how you can optimize your radio website or even get your very own website?